THE RETROFIT MBI® SYSTEM
PRODUCT DESCRIPTION
Our best-selling building insulation product. Reflective on one side and an attractive finish on the other with one or two layers of bubbles in the middle. Your Choice. Simple and effective.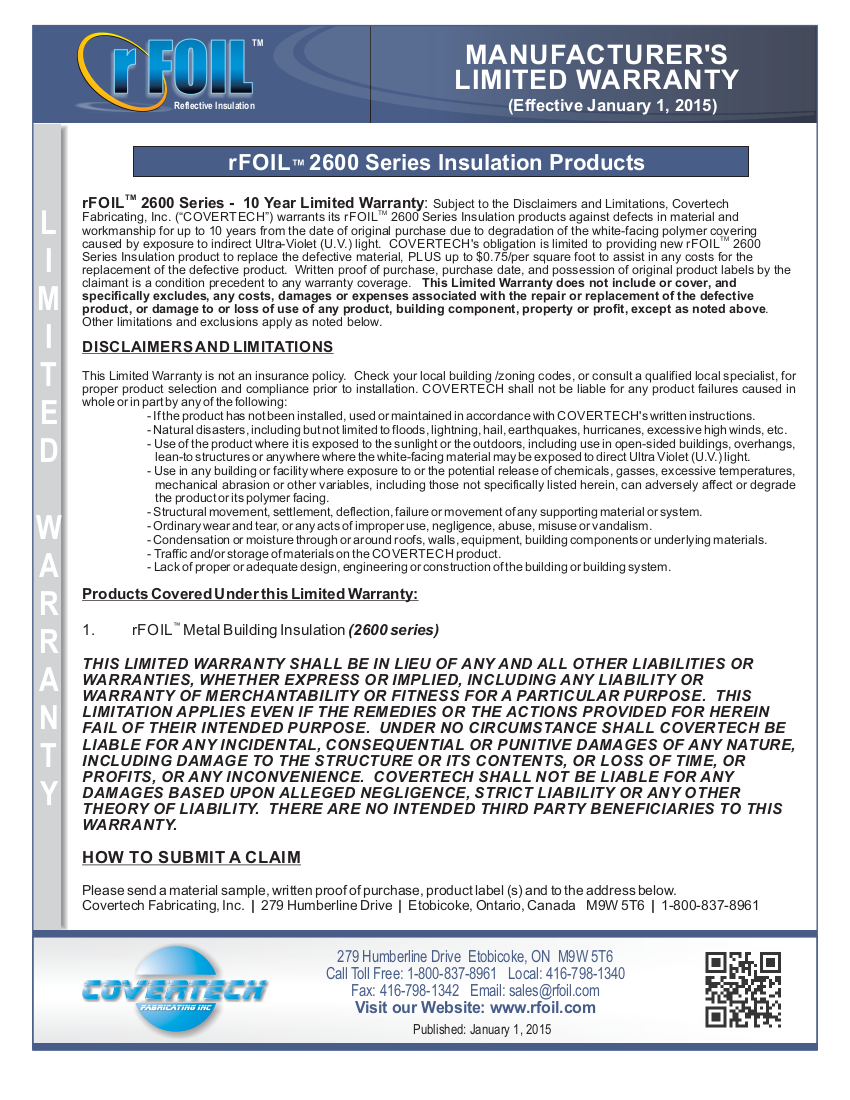 Both rFOIL 2500 series and rFOIL 2600 series employ a patented technology which consists of a layer of polyethylene bubble bonded to and sandwiched between a radiant barrier metalized foil and a white polyethylene sheet with washable UV-resistant facing. While rFOIL 2500 is covered under the Standard Warranty, rFOIL 2600 Series Warranty is separate.
rFoil is specifically designed to control heat gain or loss, while preventing interior condensation in both commercial and residential applications. The low moisture transfer improves the overall thermal performance of the building.
---