4800 NT Radiant Barrier
PRODUCT DESCRIPTION
Reduce air conditioning costs in the summer while reducing heating costs in the winter with rFOIL 4800 NT Radiant Barrier. In addition to energy savings, a radiant barrier can significantly enhance a home's level of comfort.
Our NT Radiant Barrier works well alone or as an additional layer of protection to increase the performance of existing insulation in walls, ceilings, and especially attics.
Choose either 4800P or 4800S, depending on your needs. rFOIL 4800P NT radiant barrier is a perforated sheet made up of a single layer of woven polyethylene bonded to and sandwiched between two highly reflective radiant barrier sheets. 4800S is Solid or Non-Perforated.
For a superior Wall, Ceiling, or Attic Radiant Barrier, choose rFOIL 4800!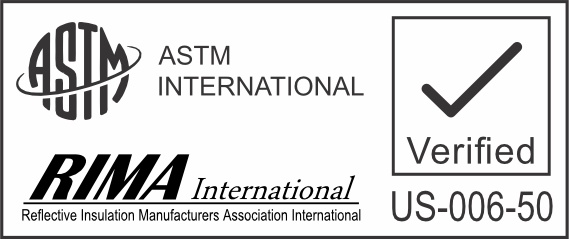 ---

Benefits
---
Blocks 96% of Radiant Heat Transfer
Lowers Summer Attic Temperatures
Increases Winter Attic Heat Retention
Perforated for Breathability
Non-toxic & Non-carcinogenic
Class 1/Class A fire rating
Enhances Performance of Installed Fiber Insulation
Clean, Safe, and Easy to Install
Simple to Cut and Configure around Obstructions
Durable and Flexible Polyethylene Base
---