"rFoil is easier to work with and install"
"No mess or fibers on your skin"
"Don't have to worry about water damage"
"Takes up less ceiling height and looks better"
What A Professional Installer Had to Say about rFoil 2290 Standard Reflective Duct Insulation: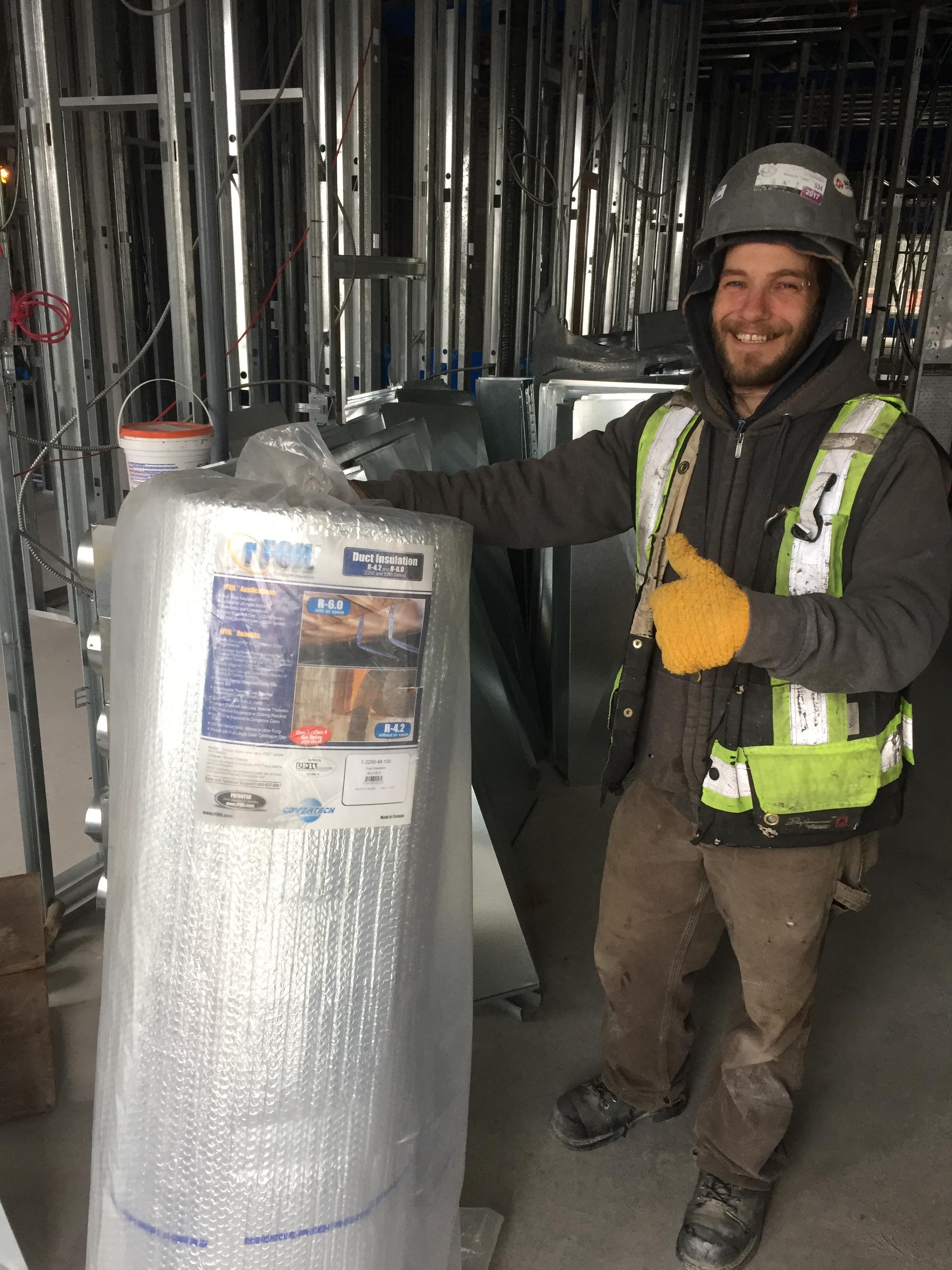 Rick Jackson, M & M Sheet Metal
"rFOIL 2290 is a great product to work with and simple to install. It's very clean and leaves no mess or fibers on your skin. It is also easy to wrap around 90 degree angles as well as cut, making installations quicker.  I like the fact that you also don't need to worry about water damaging the product. The old duct insulation, (once wet) needed to be dried or it was not usable at all.
"Working in buildings consisting of 9′ floors (slab to slab), achieving an 8' ceiling is difficult. Wrapping the 10" ducts with the old 2" duct insulation ate up an additional 4" of height space.   rFOIL is a lot thinner, which makes for more working space and a greater ceiling height.
The result is that the finished ductwork looks better with rFOIL duct insulation."